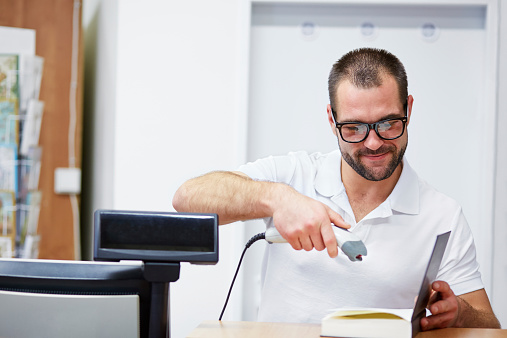 Though still seen as somewhat controversial by most traditional book readers, the digitization of literary pieces continues to rise in popularity. This trend increased the demand for book scanning services for a variety of reasons, including archiving, preservation, and creation of e-books.
Book scanning is the practice of converting physical books into digital media by either destructive or non-destructive methods. Either approach is made for the same purpose, but with advantages and disadvantages you need to consider.
This article will discuss what you should expect from a book scanning service.
Services Are Divided Into Two Scanning Processes
As mentioned earlier, book scanning has two approaches: Bound or non-destructive scanning and unbound or destructive scanning. The former does not require pages to be removed from the spine, while the latter will need to tear the book apart. Consider companies that offer both so you can freely choose what suits your needs. Bulk scanning of regular books will use destructive methods while scanning sensitive and high-value documents requires a non-destructive approach.
The Company Should Ask About Details
Most books and documents are delicate and may need proper handling. A professional scanning company will analyze the requirements before starting and need to know the details of the books' integrity and overall condition.
Prepare The Books And Documents Accordingly
They must clean every area of the document before beginning. Depending on your chosen method, the rest of the preparation process will vary. If you opted for a destructive method, the service should unbind the pages from valuable documents in a way they can put them back. For a non-destructive method, ensure they use overhead scanners.
Ensure Processing And Delivery Of Accurate Images
The difficulty of scanning is that not all characters will be scanned accurately. The service you hire should take steps to keep the processing procedures recognizing characters precise to avoid any mistakes once digital copies are created. Moreover, they'll want the background to be the cleanest possible to make the text stand out. This is especially required when handling valuable or legal documents.
Quality Control Of Digitized Versions
The process doesn't end with scanning. Upon receiving results, a quality assessment will be done to check files of their formatting. Word files will be inspected for character accuracy and if the layout matches the physical book. PDFs will be pored over for Optical Character Recognition (OCR) errors in the conversion phase. Other files, such as XML and CSV, will be checked for similar mistakes and uploaded to determine whether they match the platform requirements.
Other companies will offer a multitude of Creative Presentation Ideas to you for better visuals of particular documents.
At Art Bookbinders of America, we are passionate about our services for our clients, so you can expect utmost excellence in what we do. For more information on our bookbinding and scanning solutions, visit our website https://abofa.com/.